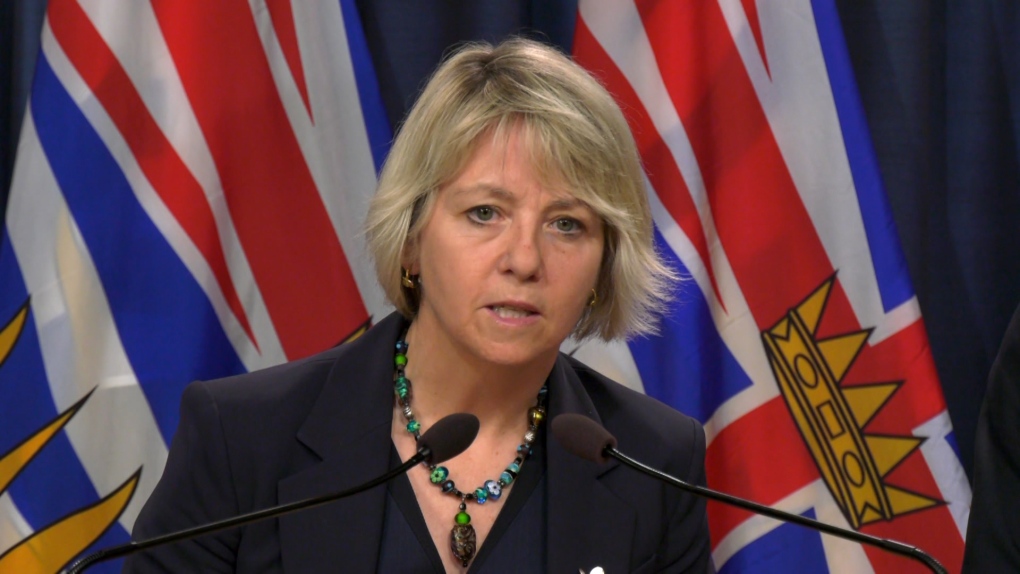 I've been thinking tonight of why Dr Bonnie Henry is so widely admired and, in particular, why I respect her so much.
It is pretty simple:
She talks frankly and empathetically about the serious and dangerous situation we are facing.
She is obviously not only well briefed but also a deep subject matter expert on infectious diseases AND the intricacies of our public health system. Her knowledge of the daily inner workings of our very large health network is impressive.
Her "situational awareness" of things like the various outbreaks in institutions across the province is outstanding. She knows what is happening (in detail), who is involved and the steps they are taking to address the situation. She not only knows "what" but "why".
She is transparent in that she is willing to share details of her plan, its successes and failures, and the risks and rewards of her strategy with us. I feel like we are treated as thinking adults.
She plans multiple steps ahead. I believe she has a strong vision of how this pandemic will play out despite the wild variations it may take depending on our cooperation with her plan and the unexpected influences on it from outside our provincial borders. Said another way, she is flexible in her expectations but has a clear idea of her preferences.
It is clear she has some very strong people on her team from the rapid decisions she's had to make and the resulting actions she's been able to take. This is the sign of a good leader and manager.
She doesn't brag about the success of her actions but still celebrates the wins.
She generously shares credit for the things that have gone well and accepts responsibility for things that haven't.
She is an excellent communicator. Her messages are clear, easy to understand and easy to accept, even when they are tough to swallow.
She responds to feedback. I've heard questions in a daily briefing that are not only answered immediately but also answered in the next day or two with decisions made and actions taken.
She is practically hopeful and, by sharing that, gives us hope.
I can't obviously "know" that everything she says is true.
But.
It is incredibly easy to trust her. Over time, she has proven that what she says is the best, most honest version of things that she can share.
I believe Dr Bonnie Henry represents a modern, truly Canadian hero. This isn't one of the brash, larger-than-life, risk-taking personalities that are sometimes given the hero moniker in media and elsewhere. It is in the every-person nature of who she is and what she does, even though her carefully considered decisions and the results they generate are extraordinary. It feels like she could be a friend you'd meet for coffee and at the same time easy to see that she is making an incredible impact just by being herself.
In the post-presentation question period today, a reporter tried to bait her into predicting how many people would die in British Columbia from COVID-19. The reporter pulled in facts about what other leaders in other regions were doing in an attempt to corner her. Bonnie has previously explained why she is not willing to "pick a number" (my words). She explained how and why her team uses multiple models of epidemic evolution to influence their decisions but that the models are all, in some way, flawed and therefore only guidance, and not definitive. The reporter finally zeroed in and asked, "Will you tell us today how many people you think will eventually die in British Columbia?" She looked straight back and said, without apparent malice, "No." But it was subtly obvious that sticking to her guns and staying in integrity with her principles gave her a little endorphin hit and the flicker of a grin flitted across her face. I actually celebrated out loud that she didn't cave to the pressure.
In my opinion, Dr Bonnie Henry deserves the honor of being named an Officer of the Order of Canada. https://en.wikipedia.org/wiki/Order_of_Canada
Thoughts?