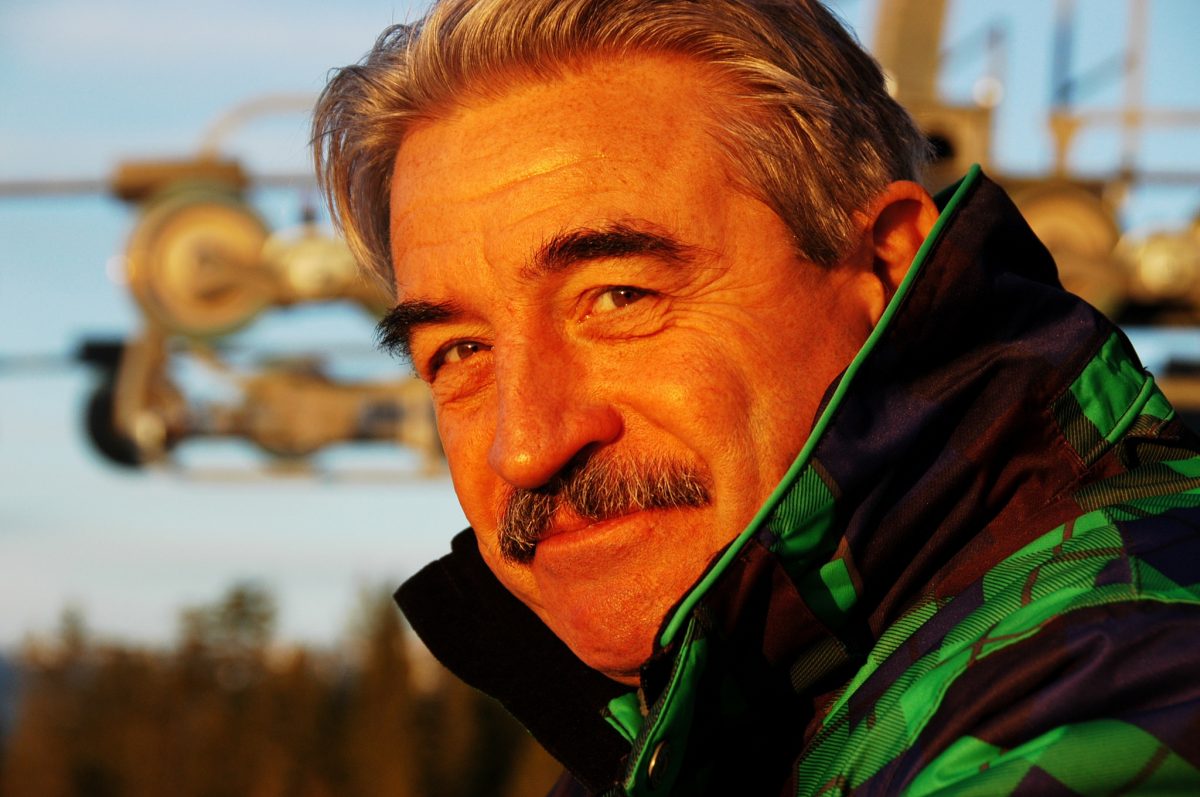 In memory of Michael Joss
This is what I said today at the Celebration of Life of Michael Joss.
My name is Daryl Hatton. I met Michael through Judy Bishop. Judy was working with my company as a strategic advisor. For a little while in 2010 she went kind of quiet. When we caught up again it was obvious from the sparkle in her eye and the spring in her step that something exciting was happening in her life. She explained she'd reconnected with Michael and this was a "good thing".
I first met Michael in person at a technology industry event he attended with Judy. Seemed like a nice guy. Judy was radiant when he was around. I was happy for her. Didn't think much more about it.
My wife Myra and I were heading to the Okanagan for a short getaway to tour some wineries. Judy insisted we call Michael and get a tour of La Stella and Le Vieux Pin. Sounded good so we set it up.
We were expecting we'd meet, shake hands and Michael would show us around for a few minutes and we'd be on our way. What happened next wasn't that at all and has become one of my most treasured memories of the Okanagan.
Michael essentially took us under his wing and over the rest of the day explained in great detail and in a very entertaining way many aspects of the wine business in the region; the history, the players, the terroir, the techniques, the economics and even the politics.
He did this while generously taking us on a personal tour of not only his wineries but many of the others in the area. We ended up at Le Vieux Pin later that afternoon just as they started crushing chardonnay. He introduced us to his team, explained the whole process and snagged some of the fresh juice for us to try. For a couple of neophytes in the world of wine, this was AMAZING!
Along the way we listened in awe as Michael told us his life story. Each chapter was incredible: funny, surprising, insightful, elegant, personal, sometimes poignant and very full of goodwill.
After he finished describing each adventure, he would pause, his eyes would twinkle and then he'd say "And Then The Phone Rang" and off we'd go and dive into a new tale. What a story teller!
With his accent and his good looks, his gentlemanly manner, his dry humor and that mischievous sparkle in his eye, I was glad he was involved with Judy or else he might have charmed the pants off Myra!
I'm honored that we became friends. We've had a number of amazing meetings over dinner where we got to talk about life and about business and about people and the strange miracle of our human existence. What I admired about Michael in these conversations was not only his intellect, his wisdom and his humor but his generosity, his compassion and his humanity.
In December we met again. I explained the new direction I'm taking my company and was surprised to see Michael was really interested and eager to help out.  We decided that after they returned from Mexico we'd get together and figure out how we could work together. I was thrilled!
Obviously that didn't work out and I'm deeply disappointed we didn't have a chance to give it a try. It would have been another wonderful adventure for both of us. I was inspired by Michael to look at my life and my work in a bigger context and it has given me courage to try to follow his example of a passionate man accomplishing extraordinary things. I can only wonder what we might have accomplished together.
My only regret is that I didn't push Michael harder to put his stories to paper so that more people had a chance to experience the richness of his life and his being.
Michael, you will be missed. I'm hoping we meet again someday and really look forward to hearing of new adventures that lead off with the line: "And Then The Phone Rang".